The Translational Energy Research Centre at the University of Sheffield is one of the largest research and development facilities in Europe for zero-carbon energy, hydrogen, bioenergy, and CCUS.
World-class research and innovation for a greener future
We are a unique pilot-scale testing facility that gives researchers and industry pioneers the opportunity to work with state-of-the-art equipment and world-leading academics to develop ideas and technologies that support sustainable energy systems.
Part-funded by the European Regional Development Fund and the Department for Business, Energy and Industrial Strategy, we work to discover, demonstrate and upscale energy solutions for sustainable energy generation, use and storage.
We host some of the largest and most exciting testing equipment in Europe, with several bespoke rigs which can be adapted to suit your research needs, as well as a whole energy system approach.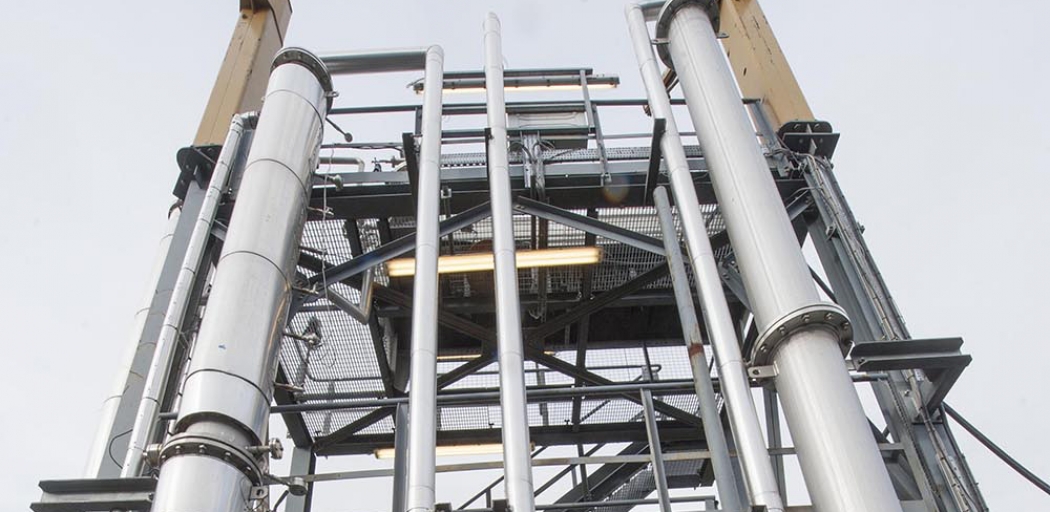 Accelerating new technology R&D
The Translational Energy Research Centre offers a fast-track to turning early stage research into proven, sustainable, low- or zero-carbon products and services which are ready for deployment in the UK and beyond.
We are a prominent national facility that delivers world-changing energy technology and helps to accelerate ideas to the market.
We can help to remove the financial risk of large-scale industrial pilot trials, offer enhanced capacity, flexibility and collaboration space and a significant scope of testing for our users.
Finding and testing practical solutions to critical energy challenges
Whether you are a large business, small research project or anywhere in between, we can give you access to faster, more effective and better value research and development.
We focus on energy research in a range of areas at a technology readiness level (TRL) of 3-6, and enable meaningful testing in an industrial setting, which means results can be scaled confidently and with a faster transition to market.
The research areas we can support are:
Hydrogen
Decarbonisation of conventional energy

 

Carbon capture, utilisation and storage
Bioenergy
Renewable energy
Energy storage
Energy efficiency
Smart grids
Sustainable and zero-carbon fuels
As part of our work, we also offer workshops, hold conferences and knowledge sharing events and join up with the local region to advance national progression towards net-zero carbon emissions by 2050.
The Translational Energy Research Centre builds on the success of the University's Pilot Advanced-Scale Capture Technology (PACT) facility, which supported more than 30 research and training projects and booked over 500 test days. Demand for that facility soon outstripped capacity, and the Translational Energy Research Centre was designed to take its place, offering high-specification tools and superior infrastructure.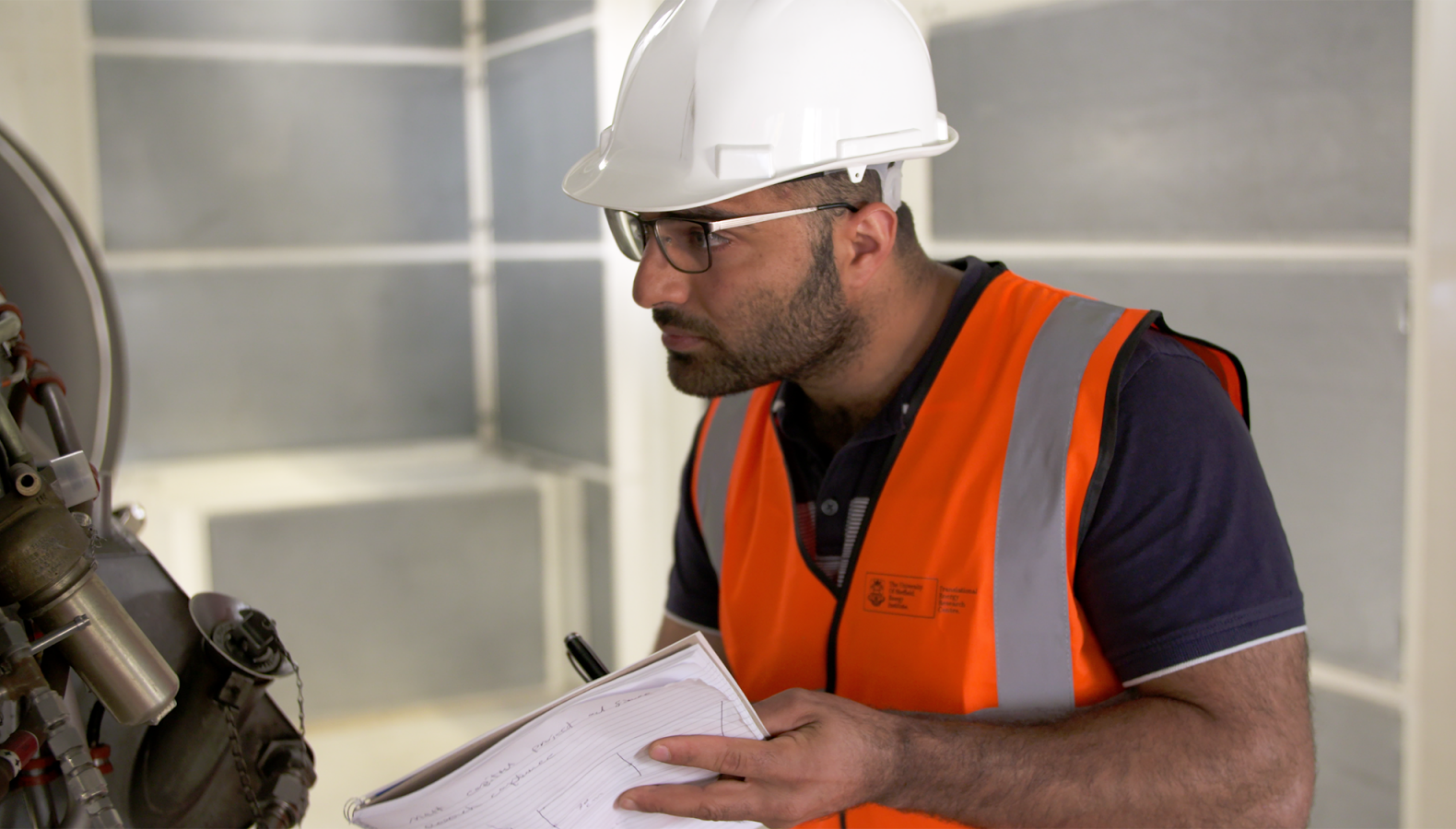 Our academics and technicians, led by Professor Mohamed Pourkashanian, are world experts in their field. Their knowledge of complex areas of research and their applications in industry and society means we can work together with you to achieve your R&D goals that help us all to reach net-zero carbon emissions and find sustainable energy solutions for our planet.
This facility is open to energy research projects looking to develop ideas or technologies, and can support you regardless of size or project type. We work with:
Global companies of all sizes, from technology start-ups to national industry partners, who want additional capacity to research new technology and innovations.
Academic research teams wishing to access advanced testing facilities and the opportunity to collaborate.
Regional enterprises of all sizes, and in particular SMEs. We work closely with local partners to assess how to reduce the cost of energy for their business and to find solutions to operational energy loss issues.
Other world-leading research and innovation centres.
If you'd like to work with us, get in touch at terc@sheffield.ac.uk or click through to our contact page below.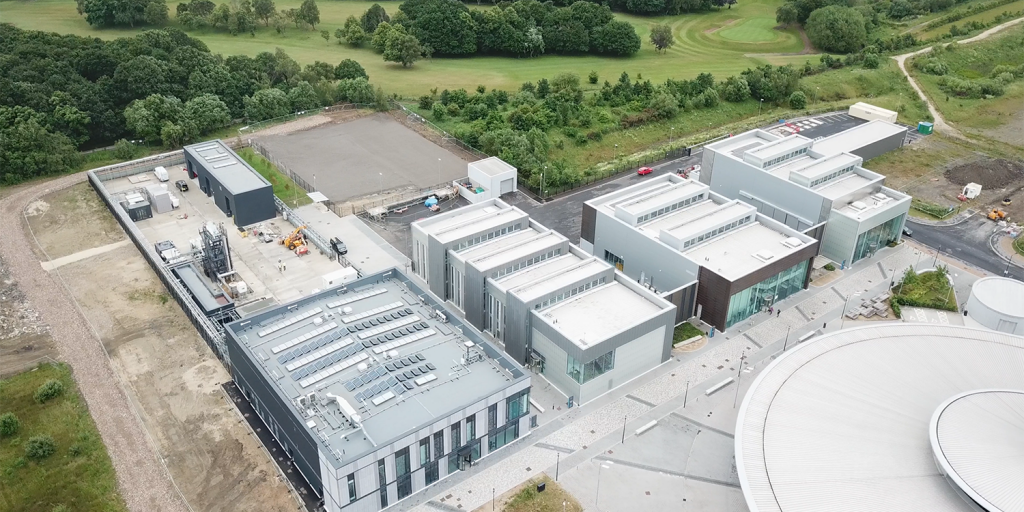 The University of Sheffield Innovation District
The Translational Energy Research Centre is located in the University of Sheffield Innovation District, part of the Advanced Manufacturing Innovation District. It sits alongside facilities such as the Advanced Manufacturing Research Centre (AMRC), the Nuclear AMRC and Factory 2050, as well as the neighbouring LVV, ICAIR and Royce Translational Centre.
The Innovation District spans over 2,000 acres and is a major driver of growth in the north of England and across the UK. It's success in enabling collaboration has attracted business and investment from all over the world, including world-class brands including Boeing, McLaren Automotive, Rolls-Royce, Tata specialist steels and Forgemasters.
The Translational Energy Research Centre is part of the University of Sheffield's Energy Institute. The Energy Institute highlights the work of over 300 researchers across a wide variety of disciplines who focus on the generation and use of energy and its implications.
The Energy Institute has access to some of the best minds in energy research, as well as access to successful industry partnerships with global companies such as Siemens Gamesa, Boeing and McLaren.
In order to bring together the technology, research and innovation happening across the UK and, significantly, in the North, the facility and its neighbouring research centres will make up part of the Northern Corridor for Energy Innovation Growth Centre, which will combine the work of the Translational Energy Research Centre and other Northern energy centres to improve the regional economy and spread innovation.
We're part of an exceptional research community. Much of our research output and commercial commitment is driven by industrial needs and the next generation of technologies, supported by UK and international policies and commitments.
We also strive to align closely with the UK government's ambitions for the future of our energy landscape, including the net-zero emissions target.