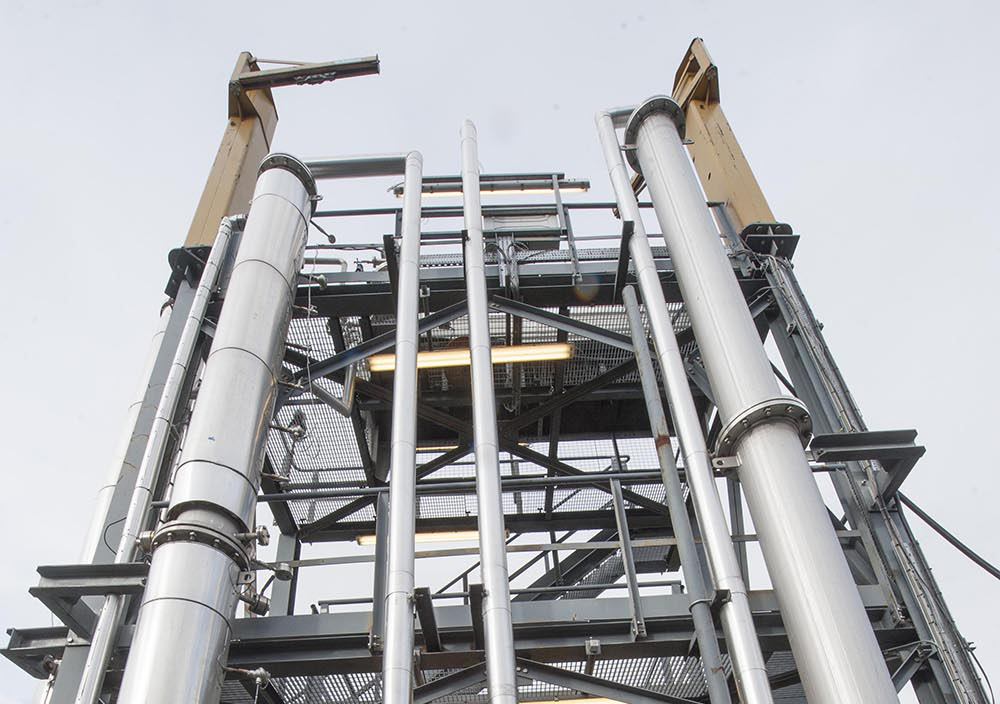 An R&D project which aims to reduce the cost of achieving high capture levels from flexible power stations – a key tool in decarbonisation efforts – has received backing from the UK Government. Key research activity for the project will take place at the University of Sheffield's Translational Energy Research Centre.
The Department for Business, Energy & Industrial Strategy (BEIS) has awarded grant funding of £515,000 to the FOCUSS project, which is led by SSE Thermal and supported by AECOM and the University of Sheffield, with the US-based National Carbon Capture Center (NCCC) also involved in the collaboration.
BEIS awarded the grant as part of its Carbon Capture Usage and Storage Innovation 2.0 competition, which aims to accelerate development of next-generation CCUS technology in the UK so that it can deploy at scale by 2030.
The primary objective of FOCUSS – Flexibly Operated Capture using Solvent Storage – is to build on advances already known to reduce residual CO2 emissions from carbon capture and allow consistent capture levels of between 95 and 99 per cent to be achieved. Testing will take place at the University of Sheffield's Translational Energy Research Centre, with scaled up testing at the NCCC.
SSE Thermal is developing two carbon capture projects alongside Equinor, one at Keadby in the Humber region and one at Peterhead in Aberdeenshire. In total, the two low-carbon power stations at Keadby and Peterhead would capture up to three million tonnes of CO2 a year – at least 10 per cent of the UK Government's 2030 target – while providing low-carbon, flexible power to back-up renewable generation.
Professor Jon Gibbins, FOCUSS Project Lead at the University of Sheffield, said: "This project illustrates how our Translational Energy Research Centre facilities can make it possible to take ideas rapidly from research to deployment.
"High capture levels for carbon dioxide from power plants and other sources are essential for delivering net zero. By successfully implementing the combination of innovations in FOCUSS that can lead to 99% plus carbon dioxide being captured instead of the previous norm of 90%, we could save the UK billions of pounds every year."
James Bowers, Project Director at SSE Thermal, said: "Flexible generation will continue to be essential as we transition towards a net zero future, providing vital back-up to a renewables-led system.
"The FOCUSS project brings together experts in CCS to test new concepts for reducing the cost of high CO2 capture rates from flexible power stations. This will benefit not only our projects but the wider Power-CCS industry and future post-combustion projects around the world. The funding from BEIS will be instrumental in pushing the project forward."
Energy and Climate Change Minister Greg Hands said: "As we accelerate the UK's energy independence by boosting clean, home-grown, affordable energy, it's crucial that our industries reduce their reliance on fossil fuels.
"This investment will help them to not only cut emissions, but also save money on energy bills, on top of supporting jobs by encouraging green innovation across in the UK."
For more information, visit the BEIS website.