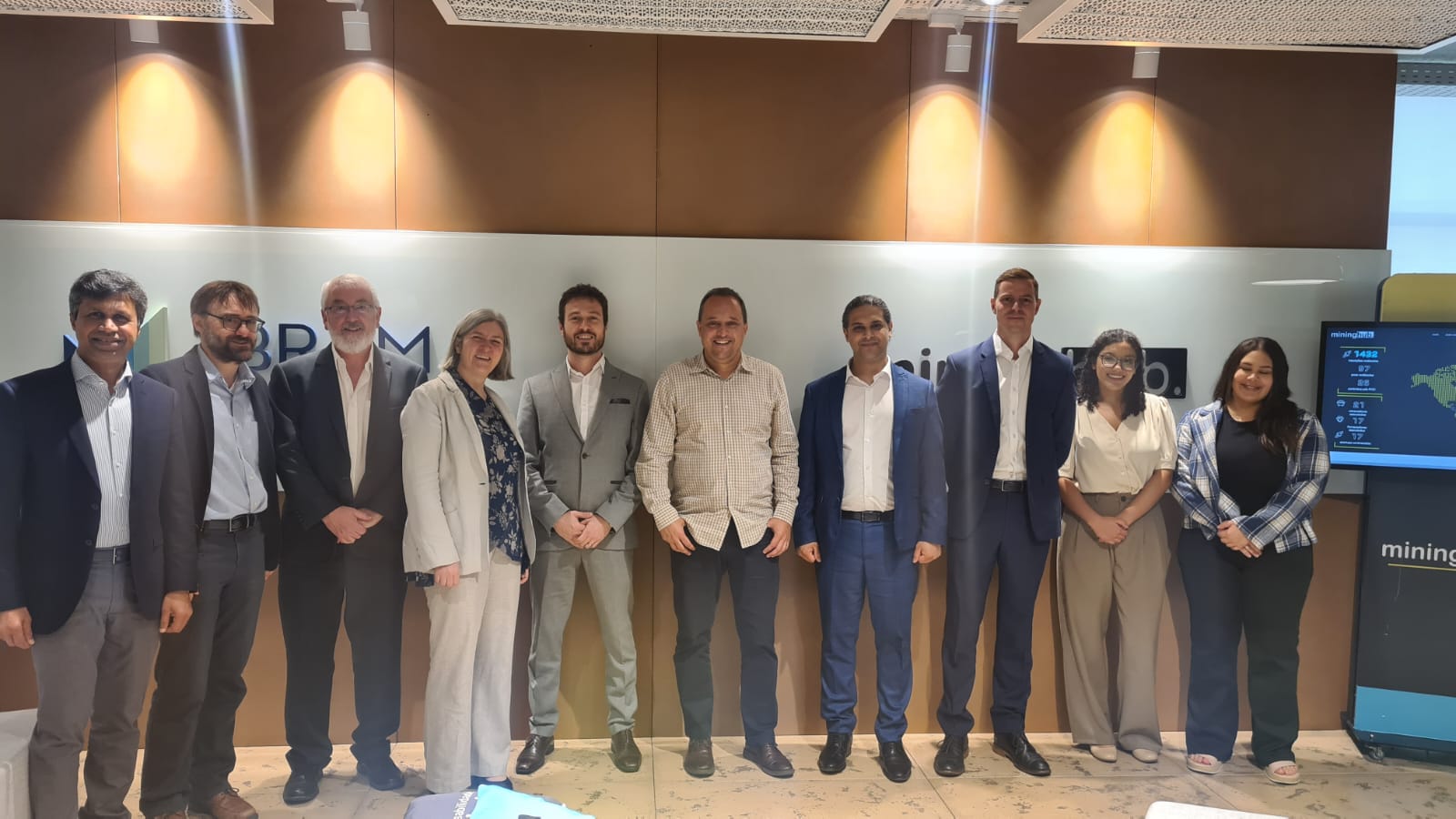 In March, the British Consulate in Belo Horizonte, Brazil, hosted workshops on industrial decarbonisation for the Brazilian state of Minas Gerais which included visits to the Translational Energy Research Centre (TERC) and SAF Innovation Centre (SAF-IC), which were hosted by Professor Bill Nimmo and Professor Mohamed Pourkashanian from the Department of Mechanical Engineering.
This initiative was delivered in partnership with the Centre for Innovation and Technology of the Minas Gerais Federation of Industries, CIT SENAI and the Energy Systems Catapult. Funded by the UK's Climate Diplomacy Fund, researchers from the Universities of Sheffield, Cranfield, Aston and Imperial College London participated in a series of workshops and meetings with local research institutions, industry and academia to discuss new low-carbon technologies in development in the UK and Brazil.
The UK Government is committed to working with governmental parties in places like Minas Gerais to collaborate on low-carbon technologies to support the energy transition. The workshop in Belo Horizonte followed delegation trips from Brazil to the UK in February/March 2023, where the group visited the Translational Energy Research Centre (TERC) and SAF Innovation Centre (SAF-IC) at the University of Sheffield. The delegations included partners from the Ports Authorities and the Mining Hub.
The 3 day workshop consisted of two days of presentations given by the UK delegation on their research capabilities to an audience of Brazilian companies with major activities in mining and steel-making, including Arcelor Mittal, CBSM, Samarco, Anglo-American, ISQ, J Mendes, and Vale. The third day saw a vit to the research labs of CIT Sennai in Belo Horizonte. The aim of the workshop was to explore the potential for CO2 emission reductions in their respective industries, and  to learn from some of the experience that the UK already has in these areas. Professor Bill Nimmo represented TERC, SAF and the University of Sheffield in the in Belo Horizonte workshop.
The meetings between the visiting UK institutions and Brazilian companies saw the discussion of the challenges of decarbonisation, including movement towards low carbon fuels for heavy vehicles and electrification.  There was a lot of interest in the utilisation of sustainable wood and how primary technologies utilising biomass, such as gasification and pyrolysis for synfuel production, could be integrated into their own business activities. Further discussions on how CCUS technology developments could benefit decarbonisation of heavy industry in Brazil generated much interest.
The meetings and visits enabled some excellent opportunities for major industry partners in Brazil and UK academics to discuss collaboration, research and development towards a greener future for both countries. In particular, there was significant synergy with Sheffield activities and the aims and goals of industry in decarbonising their operations in Brazil.