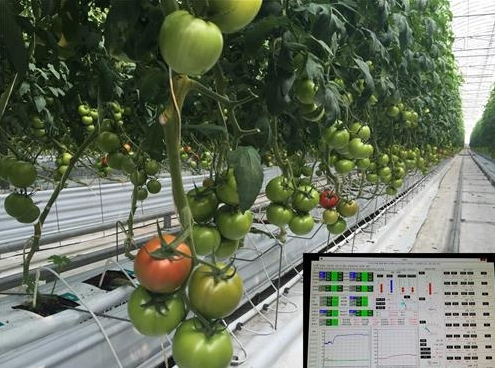 Researchers from the University of Sheffield have partnered with the Korea Institute of Industrial Technology (KITECH) on a new project to design and model renewable energy systems that can sustainably cover the heat and electricity demand of a Korean farm.
Led by Professor Mohamed Pourkashanian, Head of the Energy Institute and part of the Department of Mechanical Engineering, the £150,900 project will provide vital information on the feasibility of using a range of renewable energy sources at future energy-autonomous smart farms.
The agricultural industry is facing a number of crises, with growing populations to feed, environmental and biodiversity issues and the climate crisis. In order to secure the future of farming, there is a real need to develop new technologies that are less dependent on finite energy sources. Renewable energy sources, such as solar power, batteries and heat pumps, can provide a solution, offering energy that's generated cleanly at a local level and which decongests the grid, improves energy security and reduces carbon emissions.
The technology set for investigation in the project includes solar panels with batteries to provide electricity to the farm, a waste incinerator and an absorption chiller – the latter has the potential to provide cooling capabilities to the farm during summer. Other new and existing equipment will also be assessed, including solar heat units and heat pumps.
The project will also include technical design, modelling, and economic and life cycle assessments, in order to investigate different technologies and assess which ones are most cost-effective, reliable and flexible for the needs of rural farms in South Korea. By working closely with academic and industrial partners, this project will help to decarbonise the country's energy mix and build energy resilience for the agricultural sector.
Also working on the project from the University of Sheffield is Professor Lin Ma, Dr Kevin Hughes and Dr Stavros Mihailos.
Professor Mohamed Pourkashanian has said of the project: "Working with KITECH is an excellent opportunity for the University of Sheffield. International partnerships on projects like this, particularly ones which also benefit industrial decarbonisation, are vital in the drive towards reaching global emissions targets and a secure energy future for us all. We look forward to working with Dr. Won Yang, Dr. Yongwoon Lee and the team at KITECH to discover the best solutions for agricultural energy use and generation."
Dr. Won Yang at KITECH said: "It is crucial to integrate various energy technologies in optimal ways in order to find the best solution in industrial and agricultural energy systems.
"The University of Sheffield is the most important international partner of KITECH in this field, in the sense that they have been actively working in this field and made creative achievements. We have no doubt that this project would be a wonderful starting point to create applicative solutions for the decarbonisation of the industry as well as the agricultural sector in both countries."