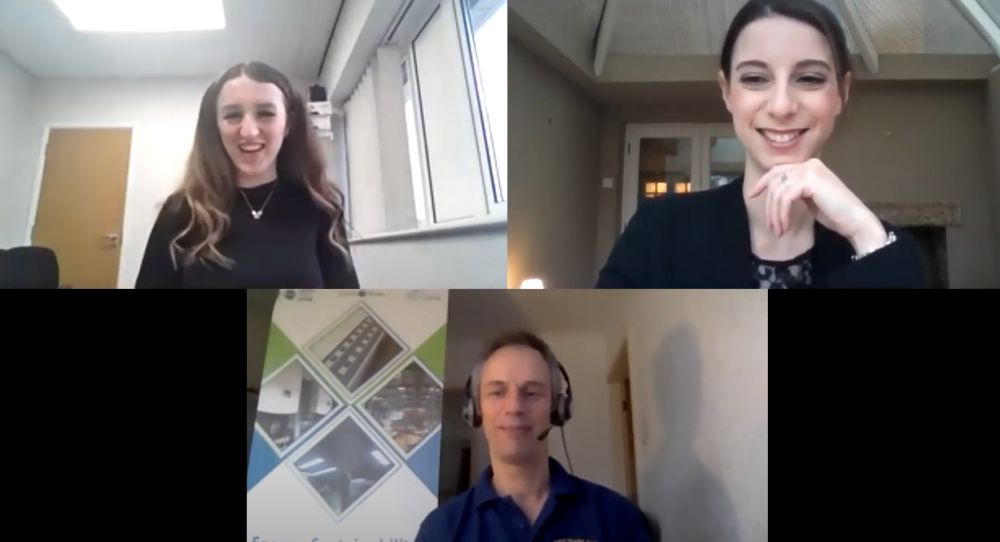 This week, the Translational Energy Research Centre hosted its first online event: a workshop all about net zero and how businesses can achieve it. The workshop featured speakers from local and national companies showcasing their journeys to net zero carbon emissions, and included an informative question and answer session for attendees to understand more about the implications for their businesses.
Prof. Pourkashanian opened the event with a few words on the vision and purpose of the Translational Energy Research Centre. This was followed by a presentation from Business Development Manager Alix Morfoisse on the capabilities of the centre and how it can support and work with local businesses in the Sheffield City Region. Ava Jones, Business Assurance Officer for AESSEAL, a mechanical seal manufacturer based in Rotherham and working globally, shared how the business reached its recent milestone of net zero carbon emissions in all UK operations under Scopes 1 and 2, and how they plan to reach the next step of becoming net zero under Scope 3. Ava's presentation explained how a large-scale company can commit to – and achieve – green business targets.
The workshop also featured Richard Hagan from Crystal Doors, a bespoke door manufacturer from Rochdale. Richard spoke of how a personal epiphany and vital business decisions combined to drive his passion for making Crystal Doors as sustainable as possible. From purchasing biomass burners for his manufacturing processes to changing hiring practices to reduce the commutes of his employees, Richard is dedicated to finding ways to ensure his carbon footprint, and that of his business, for the good of the environment.
The session helped attendees to understand the first steps they could take in becoming net zero, hear about the reality of a business committed to sustainability and learn the specific actions they can take to start the journey.
The workshop is the first in a series of events hosted by the Translational Energy Research Centre which will introduce key research and industry-related concepts to businesses interested in sustainability and other related topics. Watch this space for more information about upcoming workshops.
You can view the workshop in full on our YouTube channel here.